RS-100 & RS-100U Line preamplifier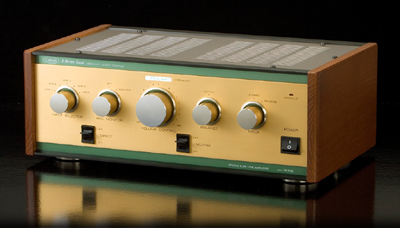 "GENERAL ELECTRIC"(USA) High Output Tube 6CG7
The line Amplifier Circuit consists of special selected Dual-Triode Tube 6CG7(General Electric/USA) by SRPP system to improve high-frequecy range of the sound, and can supply a strong signal of 52V to the power amplifier.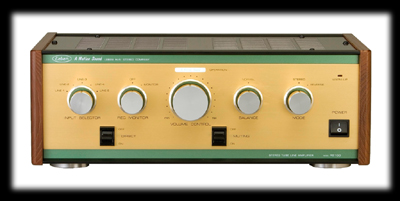 Hum Noise Canceller Circuits
For lighting the heater of 6CG7 tubes, DC current(12V) is applied to minimize the noise of heating, and additionally, 60V bias is applied to the heater to cancel the noise caused from the heater.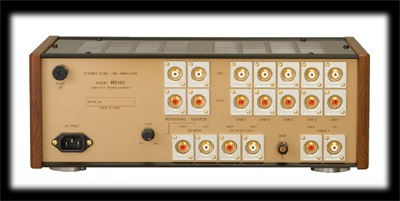 Carbon Film Resistor
Leben dared to choose a custom-made Carbon Film Resistor of +/-3% error margin to have a more natural and smooth sound instead of normal Metal Film Resistor of +/-1% error margin which makes the sound more hard and stiff.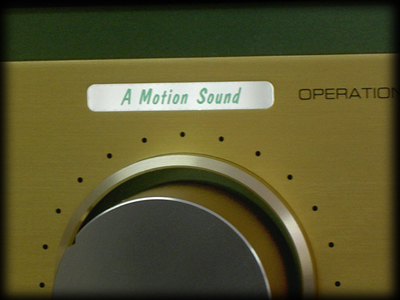 Direct Input Terminal
A direct input terminal goes directly to the volume control to transmit a pure signal without passing via the contact points of the selector switch, therefore, a superior result is obtained when a phono preamplifier or a CD player is used through the Direct Input.
**Leben applied for the direct input circuit a highest audio-grade PCOCC-A shield wire produced by Oyaide Electric Co to achieve a pure signal transmission.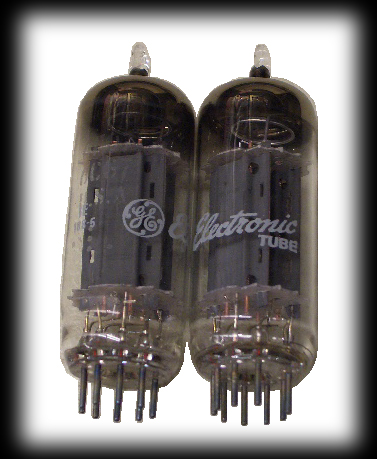 Luxurious Employment of highest-grade components
The highest audio-grade components are used for all essential parts:
Super-precision German UXB resistor of 0.1% error margin.
"EAO"(Germany) MKP Condensor
"Nichicon" audio-grade condensor "Fine Gold"
"ALPS" audio-grade volume for Volume and Balance controls.
"Spiral Wire" for all inner wiring(very near the single structural wire)
Other Features
Two Outputs: One is Variable(with Volume level) and the other is fixed.
Five inputs plus Direct input.
REC OUT/REC MONITOR IN
Muting 30 minutes after Power-On.
Natural wood Side Panels.
RS-100 SPECIFICATIONS
Tube compliment
2 x 6CG7 (G.E.) or 12AU7A(for RS-100U)
1 x 6X5GT (Sylvania)
Gain
23dB
Max. Output
52V (Variable) & 0V - 52V(fixed)
Output Impedance
600 Ohms
Residual Noise
0.08mV.
Power Consumption
23W
Weight
7.5 kg
Dimensions
390(W) x 230(D) x 142(H) mm (Incl. Side-panels & Legs)
Attachment
AC Power Cable.