[Discontinued]POWER AMPLIFIER CS-250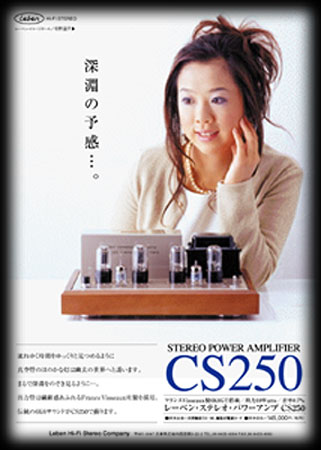 Power Amplifier Pentode (Power Pentode) 6K6GT (French "Visseaux" Historical Tube 6K6GT)
CS-250 is equipped with French Tube 6K6GT produced by "Visseaux"(France), which was produced in 1959 in France under the licence of Sylvania(USA).
6K6GT has been loved and used for all kind of audio products for many years due to its sweet and without any BIAS tuning.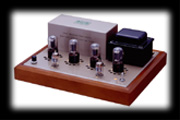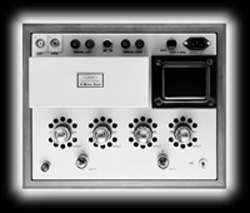 HIGH-END AUDIO GRADE COMPONENTS
A Special and high capacity Output Transformer produced by HAMMOND(Canada)
Condensers produced by GENERAL ELECTRIC(U.S.A.)
All High-end Audio grade capacitors and condensers.
AUTO-BIASING CIRCUIT
We also provided for CS-250 other two types of American 6K6GT as option, one is a product of "RCA", and the other is "Sylvania", with which you can enjoy Old American Sound without any BIAS tuning.
DUAL-TRIODE TUBE 12AT7
12AT7WC produced by PHILIPS (ECC81 of TELEFUNKEN at option)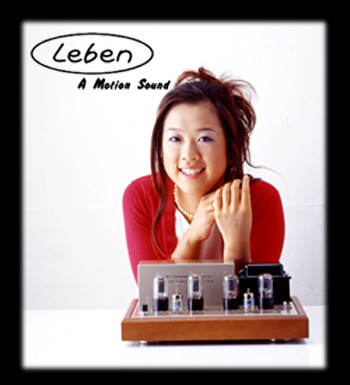 CS-250 SPECIFICATIONS
TUBES EQUIPPED
6K6GT (Visseaux) x 4
12AT7WC (Philips) x 2
OUTPUT POWER - Standard
MAX 10W X 2(8 Ohms) - Stereo
OUTPUT POWER - Option.
MAX 20W (8 Ohms) - Monaural
FREQUENCY RESPONSE
10Hz - 50KHz (-3 dB)
DISTORTION
0.7%(10W)
INPUT IMPEDANCE
100K Ohms.
INPUT SENSITIVITY
700mV
OUTPUT IMPEDANCE
4/8 Ohms (Selectable)
POWER CONSUMPTION
700W
WEIGHT
12 Kgs.
DIMENSIONS
360(W) X 290(D) X 140(H) mm
ATTACHMENT
AC Power Cable x 1
OPTIONAL TUBES
6K6GT "RCA"(U.S.A.)
6K6GT "Sylvania"(U.S.A.)