CS-300F Pre-Main Amplifier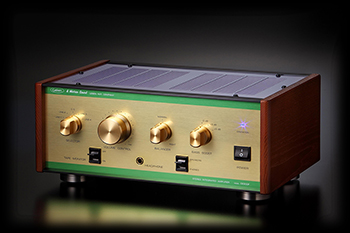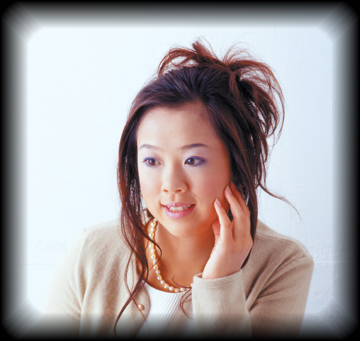 SMALL AND POWERFUL TUBE JAN-6197 (MADE BY "GE"/USA)
CS-300F is equipped with GE JAN-6197 which was developped for use in Computors and we used this tube for audio purpose for the first time in the world.
We purchased this tube many years ago and have been seeking for the best circuit design to bring the best performance of this clean tube.
For Driver circuit, we used a very high quality tube 17EW8(Hi-FI) specially produced for Hi-Fi use by a major Japanese electronic manufacturer.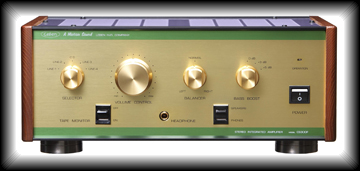 OTHER FEATURES
Lavish employment of highest grade audio components.
WBT type Binding Posts.
Self-Biasing circuit accepts new tubes without any Bias adjustments, and also can adapt to a consumption of tube power or to unvenness of tubes automatically.
Natural wood side-panels made from Canadian White-Ash. This wood is very hard and heavy and is often used as a material of Baseball bats and oars for low boats.
Almost same as CS-300X(S)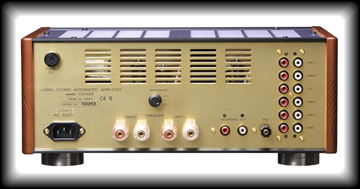 CS-300F SPECIFICATIONS
JAN-6197 (GE) X 4
17EW8(Hi-Fi) x 2
15W X 2
15Hz - 100KHz (-2 dB)
0.7%(10W)
600mV
100K Ohms.
4/6/8 Ohms (Selectable)
300 Ohms
82W
10.5 Kgs.
360(W) X 270(D) X 140(H) mm
Detachable AC Power Cable x 1